Pets, like humans, need daily exercise in order to keep fit and have an activity that strengthens their metabolism. It is also important for our pets to eat a complete diet to support their well-being.
But, as happens to us, sometimes our four-legged companions also need an extra contribution in their diet, either because of the daily effort made, to improve the intestinal biota or to increase their strength and flexibility. To do this, we can supplement their diet with natural food supplements that will improve their physical condition, keeping them healthy and in top form.
A clear example of a natural dog supplement is eggshell membrane, which, thanks to its excellent properties and benefits, helps them to improve their health and quality of life.
At Arandovo, the company responsible for developing the functional ingredient MKARE, we tell you what natural supplements for dogs and other pets are and how eggshell membrane can help improve their health.

Eggshell membrane as a food supplement for everyday life
The term 'food supplement' refers to a wide range of products containing certain nutrients, which help to supplement the daily diet and improve the health of humans or animals.
Nowadays, there is a wide variety of food supplements that are classified according to their nature. Some of the most common are: vitamins and minerals, fatty acids, proteins, fibres or probiotics.
In recent years, eggshell membrane has emerged as a highly healthy and health-promoting natural supplement thanks to its high content of collagen (Type I, V and X), hyaluronic acid, elastin and chondroitin sulphate, among others.
This compound brings a number of benefits to our daily lives:
Improves sports performance. Not only does it optimize performance in daily activities for all those who practise sport, but it also allows them to recover optimally after exercise.
Delays the ageing process. This natural supplement can help slow the aging process, keeping bones healthy and supporting healthy joints, tendons and ligaments.
Make the most of your beauty. We can enhance other forms of natural beauty by achieving a smooth and cared for skin. It also helps to restore shine to hair and improve the appearance of brittle nails.
Promotes the health of our pets. Thanks to its daily intake, pets can improve their joint mobility, boosting the strength and flexibility of their muscles and joints. It also helps prevent degenerative diseases such as arthritis.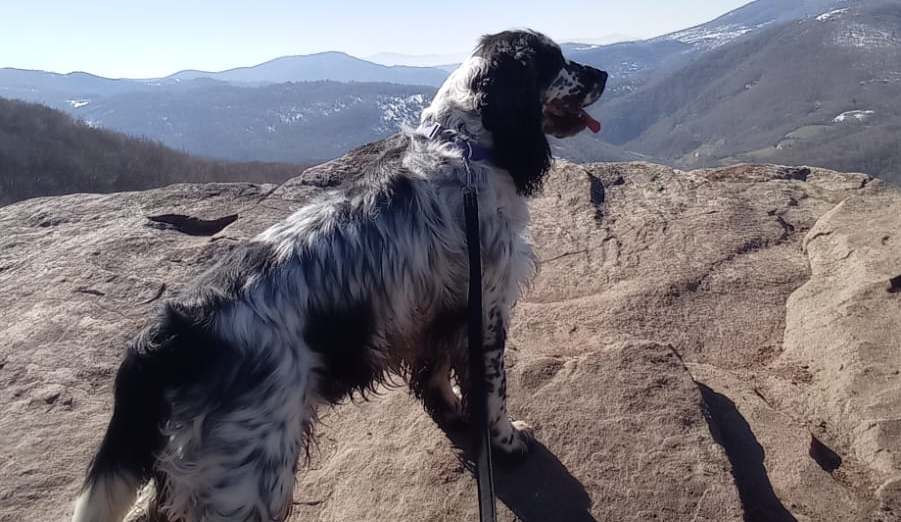 MKARE, the perfect food supplement for your pet
Dog supplements are a complementary food that is used to compensate for their diet or nutrition, so that they can improve their quality of life.
At Arandovo, we are aware of the importance of pets in our home. That is why we have developed the ingredient MKARE, a 100% natural dog supplement based on eggshell membrane that uniquely contains bioactive compounds with multiple benefits for our four-legged friends.
In addition, MKARE is a chemical-free ingredient with 90% purity and contains 100% native protein, which makes it a perfect supplement for animals.
5 advantages of the intake of the MKARE ingredient for our animals
The fact that MKARE is a natural ingredient of the egg's inner membrane brings with it a number of advantages, such as those described below:
Helps to improve joint mobility
Daily use of MKARE significantly improves the joint mobility of our friends. Thanks to the natural components it contains, we will notice a greater flexibility and agility of movement in them.
Reduces arthritis, inflammation and pain
Thanks to its anti-inflammatory and regenerative effect, this dog food supplements with egg membrane helps to significantly reduce joint pain and stiffness in certain joints. On the other hand, it also helps to prevent injuries and reduce the degenerative effects caused by the ageing of animals.
Strengthens cartilage, bones, tendons and ligaments
The egg membrane in MKARE has a high collagen content, which helps to significantly reinforce the strength of the bones, making them more resistant.
Supports the development and maintenance of your muscles
Due to the large amount of proteins, minerals or collagen among others, MKARE helps to maintain the muscles of the animals in a proper way and complements their development avoiding unnecessary injuries.
Improves the coat to keep it healthy and shiny
MKARE, as a natural ingredient of the eggshell membrane, has a favourable effect and makes the hair shinier and firmer.
At Arandovo we take care of the entire production process, manufacturing products of the highest quality and freshness, always respecting the parameters of the circular economy with on-site production and a single supplier, always thinking about the health of your pets.
So, if you need more information about supplements for dogs or want to clarify any doubts you can contact us, from Arandovo we will be happy to help you!
What did you think of this post?